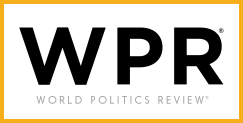 In recent years, many American officials have regarded withholding diplomatic relations as a way to punish countries for actions ranging from human rights abuses, to failure to abide by international law, to specific treaty violations and acts of war. But withholding diplomatic relations usually doesn't work, and can seriously handicap America's ability to achieve major foreign policy and national security goals.
What's more, re-establishing diplomatic relations with a country after they have been severed is no simple matter for the Department of State. U.S. administrations have a great track record of painting themselves into a corner by curtailing relations with considerable brio, with the result that the path is blocked when it is in the national interest to resume normal relations.
Members of Congress or special interest groups have little difficulty finding reasons to insist that the culprit country first earn back recognition by renouncing past positions and unfriendly posturing. According to this view, if the subject country does not share American positions, and is unwilling to abandon hostile attitudes toward U.S. policies, then clearly it is not a country worthy of diplomatic relations with the United States.
But countries don't have to agree on everything or admire each other's forms of government to have diplomatic relations. The United States certainly did not respect the Vichy French government in unoccupied France in 1940, for example. But maintaining an ambassador allowed American consular officers to assess the loyalty of the French army to the puppet government, resulting in the largely unopposed U.S.-British landing of 100,000 troops in North Africa in November 1942.
In the years after 9/11, America's unilateral exercise of hard, which is to say mainly military, power, supported by controversial doctrines such as pre-emptive defense, not only exacted a great human and financial toll, but came at considerable expense in terms of Brand USA's global appeal. In part as a result, American soft power, which is nourished by the country's national image, has been damaged. But what can be done? Smart power — the putative blend of hard and soft power advocated by Harvard professor Joseph Nye — has been mentioned as one possible solution. At first blush, it looks not just eminently sensible, but in fact an overdue restyling of something that major players on the international stage have long engaged in: a combination of dangling carrots and brandishing sticks. But it's worth considering more radical approaches to upgrading diplomacy for the modern age, by broadening our definition of what actually constitutes diplomacy—and who qualifies to be a diplomat.