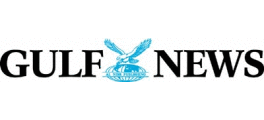 Pakistan's Prime Minister Nawaz Sharif, who spent part of the last week in China and seeks to spend the coming days in Saudi Arabia, is following in the footsteps of many other leaders. Apparently tired of staying at home to solve some of the most pressing internal challenges, Sharif appears to be turning increasingly towards a 'foreign' focus to establish his credentials. It's an ironic choice by a leader who has failed to appoint a full-time foreign minister in the last four years of his five-year tenure.
Until recently, two of his advisers (one was fired apparently over leaking information to a Pakistani journalist) ran the Foreign Ministry and in the process apparently divided an institution once known for its excellence. With reports of foreign ministry officials beset by loyalty to one adviser or the other and with elections looming in a year's time, its already too late for Sharif to begin repairing the damage. Even if a foreign minister is appointed to unify Pakistan's main diplomatic arm, that will be too late in the day to begin repairing the damage.
As the discord deepens surrounding Pakistan's tools of conducting its foreign policy, the prevailing challenges are much too vital to be ignored. Today, all of Pakistan's borders with the possible exception of a slice of the border with China, are either under dispute or shared with neighbours who are increasingly wary of Islamabad. And while Pakistan indeed lives in a tough neighbourhood, its failure to redouble its own conduct of foreign policy has badly exposed the south Asian country to increasingly difficult challenges.
One part of this dilemma rests on the difficult issue of what appears to be a directionless Foreign Ministry with the absence of an empowered leadership at the top. There is no clear-cut answer on exactly why Sharif has failed to appoint a top leader as a minister to run the Foreign Ministry. Perhaps the prime minister prefers to keep the top levels of the ministry on a tight leash with a view to closely dictating its day to day workings. It's no secret that a top bureaucratic aide to Sharif, with unprecedented authority, has won for himself an apt title — "de facto prime minister". Irrespective of whatever has drawn Sharif to run the foreign policy apparatus without a foreign minister, the choice is a mind boggling one given the challenges the country faces.
Ultimately, however, the obsession with taking control of domestic affairs could well be the key driver. Ironically, though, with plenty of evidence suggesting the many contradictions in Pakistan's internal outlook, the writing on the wall is all too clear. The past year has seen Sharif focus squarely on a battle for his own survival, following revelations of large-scale wealth belonging to his three children and subsequently discovered in the so called 'Panama leaks' scandal. The matter is far from resolved though the Supreme Court in Pakistan allowed some breathing space to the prime minister by ordering a further investigation. Even if Sharif wins this battle, he will still be haunted by allegations of corruption in the run-up to next years' elections.
In the meantime, Sharif's response so far has been driven by how he knows best to tackle political challenges. In recent weeks, the prime minister has travelled across Pakistan to attend public gatherings, where he has promised to speed up the process of development. Promises of building new highways and public transport projects have typically appeared central to Sharif's vision of the future. In response to attacks on corruption, he has invited his opponents to appreciate his promise of a better future.
And yet, the promising future as spelt out by Sharif has failed to mask the many adverse challenges still waiting to be tackled. In sharp contrast to the promised highways and new fancy transport initiatives, Pakistan's farmers have suffered one of the toughest economic downturns during Sharif's tenure. And in spite of Sharif's widely publicised credentials as the scion of a prominent business-cum-industrial family, Pakistan's industry and sectors responsible for the country's exports have continued to under-perform. Altogether, these powerful realities have failed to improve prospects for almost one-third of Pakistan's population that lives in abject poverty.
In the meantime, while security conditions related to activities of militant Taliban have indeed improved since Sharif became the Prime Minister, the credit goes mainly to Pakistan Army for keeping up the pressure. The credentials of Sharif's civilian regime was badly exposed recently when a widely respected former police officer revealed that meaningful progress had only taken place on three out of 20 fronts from a widely publicised set of security-related objectives. Clearly, Sharif's government has much catching up to do beyond its frequent claims of running one of Pakistan's most progressive governments.
And with Pakistan's domestic outlook clearly in disarray beyond the mere lip service of the government, the country's ability as a foreign policy player is increasingly in question. Irrespective of how many foreign destinations Sharif manages to touch down upon, its clear that Pakistan's internal outlook today is no better than what the prime minister had inherited. And with elections due next year, Pakistan will likely witness only a few of the many pressing reforms that must have been solidly put in place to improve the country's outlook by now.