Political Attitudes in Lahore and the 2018 Elections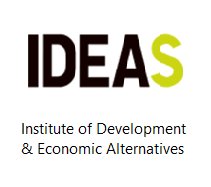 As Pakistan nears election year, it is the right time to begin tracking the political attitudes of voters on critical issues that are likely to shape the general election in 2018. The best way to do this is to hear directly from voters about what they think. The Political Economy Group at the Institute of Development and Economic Alternatives (IDEAS) is planning a series of political attitude surveys that aim to ascertain which issues matter to voters, which political campaign messages are resonating with them and their support for different political parties, candidates and leaders.
What value does our survey add to the information provided by existing surveys and political commentary? Standard surveys in Pakistan give a picture of how a sample of national or provincial voters is thinking and not how voters are thinking in specific constituencies. This is because their sample is representative at the national and provincial levels and not at the constituency level.
However, constituency contests make or break elections and hence it is important to read the pulse at the level of individual constituencies. The IDEAS political attitudes survey will provide information on how voters are thinking in constituencies of interest. An important feature of our survey is that it is based on in-home interviews, which result in much higher response rates (71%) than is globally the case with online and internet surveys (which can be as low as 10-20%). Our sampling methodology ensures that we draw a random sample that is representative of male and female registered voters in specific national and provincial assembly constituencies of interest.
Our first political attitudes survey focuses on Lahore, the battle ground between the PML-N and PTI in the 2013 general elections. Reputable analysts expect a highly competitive Lahore election in 2018. Although PML-N has traditionally dominated the city's politics, Lahore has a large demographic of educated and young voters that is argued to play in PTI's favour. Hence we kick off our series with Lahore. In the future, we plan to extend the survey to a wider set of constituencies that represent important battlegrounds critical to the 2018 general election.